Cat Life Sterilised Beef 1.5kg
Tax included.
Dry food for neutered/sterilized adult cats. Complete superpremium dry food without wheat is with a high beef content, including fresh beef for a distinctive flavor. 


The beef recipe with balanced calories and minerals is enriched with rosehip to support proper function of the urinary system and immunity. The dry food is supplemented with other smart functional additives, including necessary taurine.


Rosehips are a source of vitamins (C, E, A, carotenoids), flavonoids, polyphenols, and triterpenes. They have strong anti-inflammatory effects and help support immunity.


For cats, taurine is an essential amino acid that they are unable to produce themselves. It has a wide range of effects, including on eye and heart health.
View full details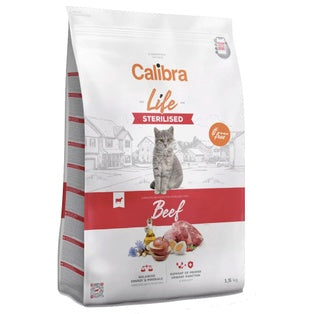 Cat Life Sterilised Beef 1.5kg