Churu Chicken and Salmon Recipe 8pcs
Tax included.
The Inaba family is committed to giving pet parents healthy options for their beloved cats.
Our treats are low calorie, grain- free, moisture-filled, and prepared without preservatives or artificial colors.
Every Inaba product is carefully made in our own state-of-the-art, FDA-registered facilities, which means we follow the same quality assurance procedures as a U.S. human food plant.
View full details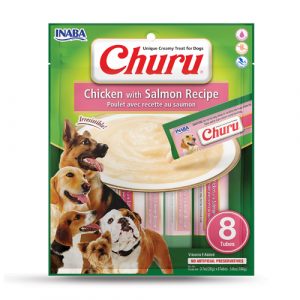 Churu Chicken and Salmon Recipe 8pcs