Cat Life Can Kitten Chicken 200g
Tax included.
Calibra Dog Life Kitten Chicken - this canned food with chicken and chicken hearts for kittens as well as cats and lactating cats. A complete wet feed consists of a single source of protein and a defined number of ingredients. Feed free of grain and gluten, easily digestible. It contains only 100% defined, top quality ingredients.

The feed also contains taurine, which is especially important for maintaining visual function and heart function. Cats do not produce taurine on their own, so they need to get it in addition to feed.
Contains Schizochytrium limacinum (dried seaweed), a source of omega-3 fatty acids in the DHR that supports normal brain function. 

Salmon oil, which is a source of omega-3 unsaturated fatty acids (EPR, DHR), is also essential for the development and functioning of the brain and the physiological functions of the skin and fur. Omega-3 also has anti-inflammatory properties.


The recipe does not contain wheat, gluten, corn, soy or GMOs.

Composition

chicken 55%, chicken hearts 15%, pea meal, salmon oil 1%, lignocellulose, calcium carbonate, dried algae 0.2% ( Schizochytrium limacinum ).
View full details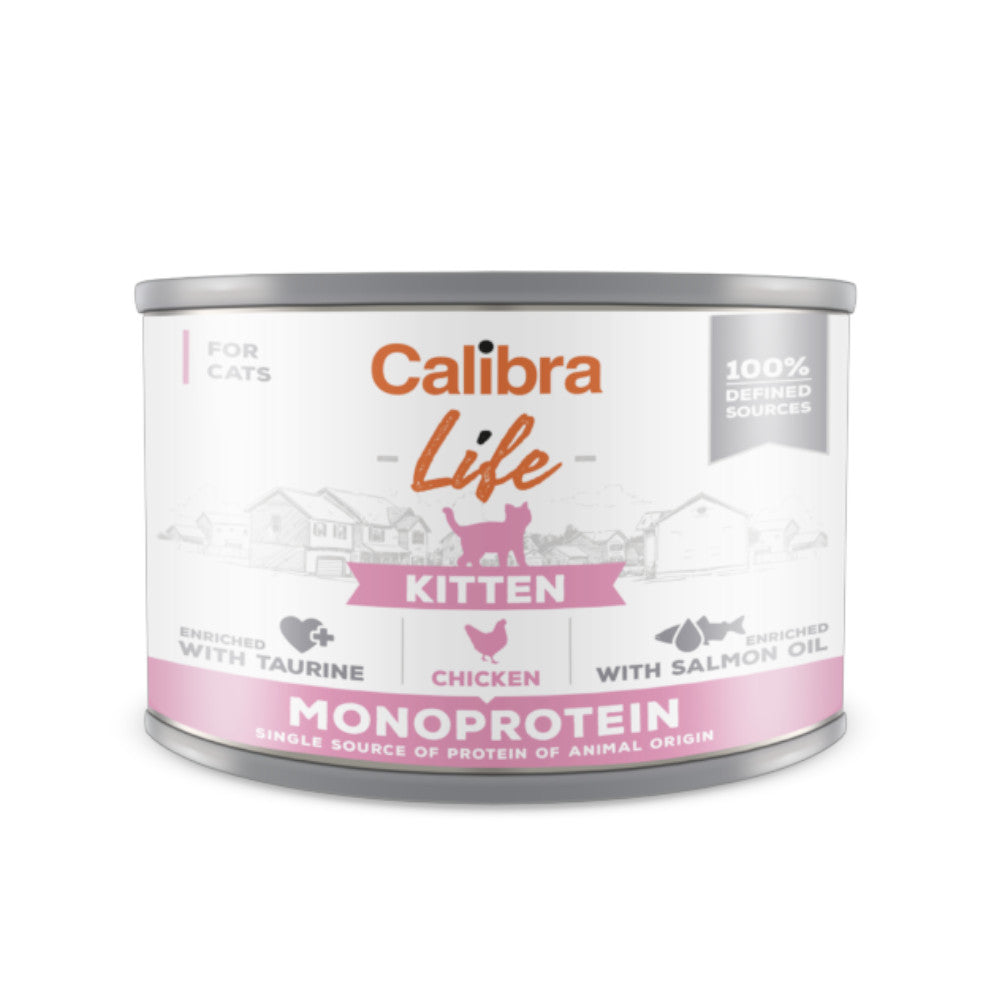 Cat Life Can Kitten Chicken 200g