Sku:

E008740

Vendor: BIO PetActive
Natural Honey Dry Washing Foam Shampoo 200ml
Tax included.
Dry Washing Foam Shampoo with Natural Honey Its honey extract content nourishes the skin and fur, giving them extra strength and shine. Its pH balanced formulation and effective moisturizing properties keeps the skin moist and prevents dryness. It removes body odor and makes skin and fur soft and shiny. It protects the natural oil balance of the skin and coat, and increases the resilience of the skin.

It is suitable for cats and dogs with all types of fur. It is ideal for general body cleaning. It is ideal for cats and dogs that are difficult to wash especially during the winter season and for cleaning the paws of your cat and dog after daily walks.

Usage: Shake the bottle before use. Gently massage the fur with shampoo from the tail towards the head region and avoid contact with eyes, then brush the whole-body fur. Then wipe the foams with a piece of cloth or a towel.
View full details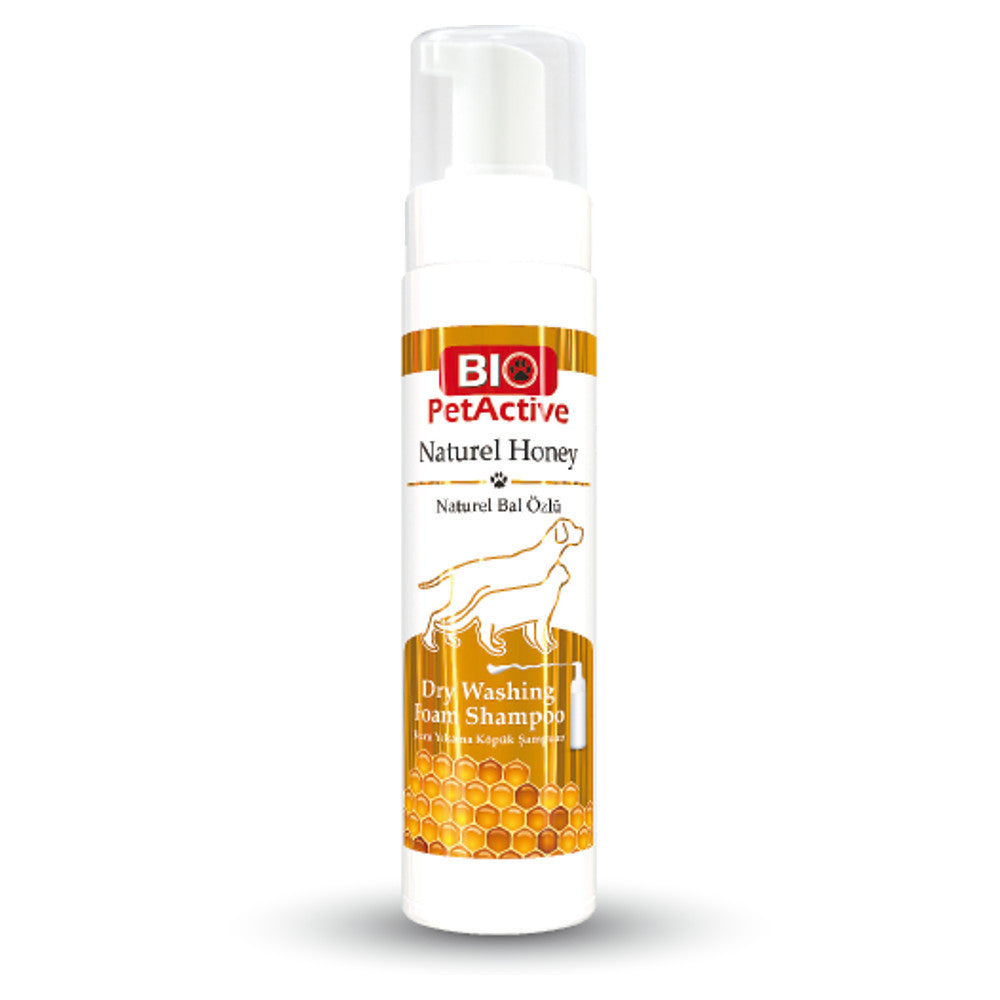 Natural Honey Dry Washing Foam Shampoo 200ml